World's Second Tallest Building Tops Out in Malaysia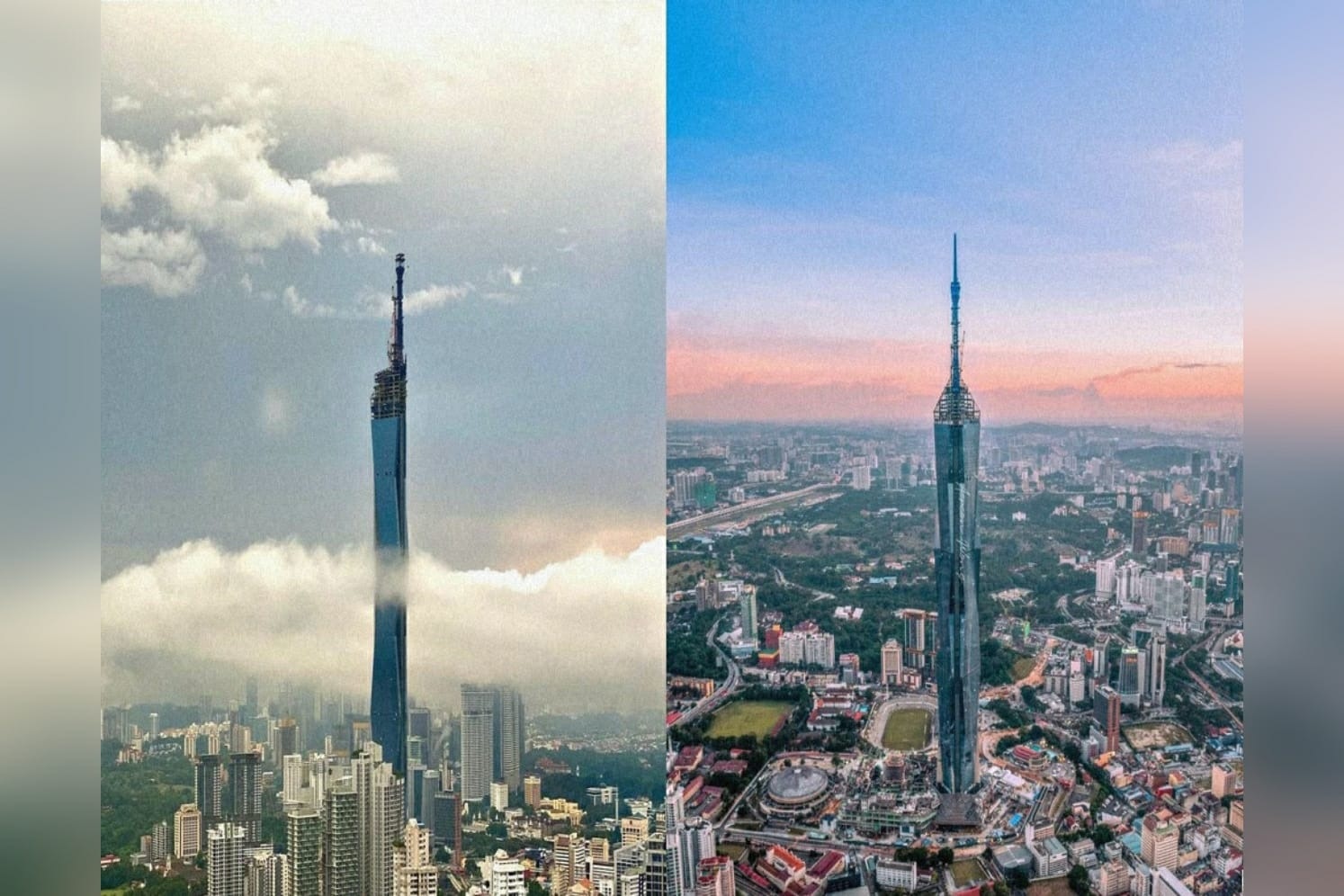 December 17, 2021
In downtown Kuala Lumpur, Merdeka 118 topped out at 678.9 meters tall and 118 stories, becoming the second-tallest building in the world. Five years after the construction started, the tower's final silhouette is revealed with the completion of the spire, redefining the city's skyline currently dominated by the Petronas Towers and the Kuala Lumpur Tower. Designed by Australian firm Fender Katsalidis, the project features a triangular faceted glass façade inspired by patterns found in Malaysian art and, together with the surrounding park designed by Sasaki, creates a new layer of the city's identity.
The tower is located within a culturally significant area of downtown Kuala Lumpur, which marks the Malaysian Declaration of Independence of August 1957.
Comprising residential, retail, and hospitality programming, the project redefines the city's skyline while establishing a new tourist destination. In support of the latter, the design will feature a double-height observation deck, the highest in South-East Asia.
For more information, you may go to
https://www.archdaily.com/972838/worlds-second-tallest-building-tops-out-in-malaysia