UNDERWATER MINI LANDMARKS IN MALAYSIA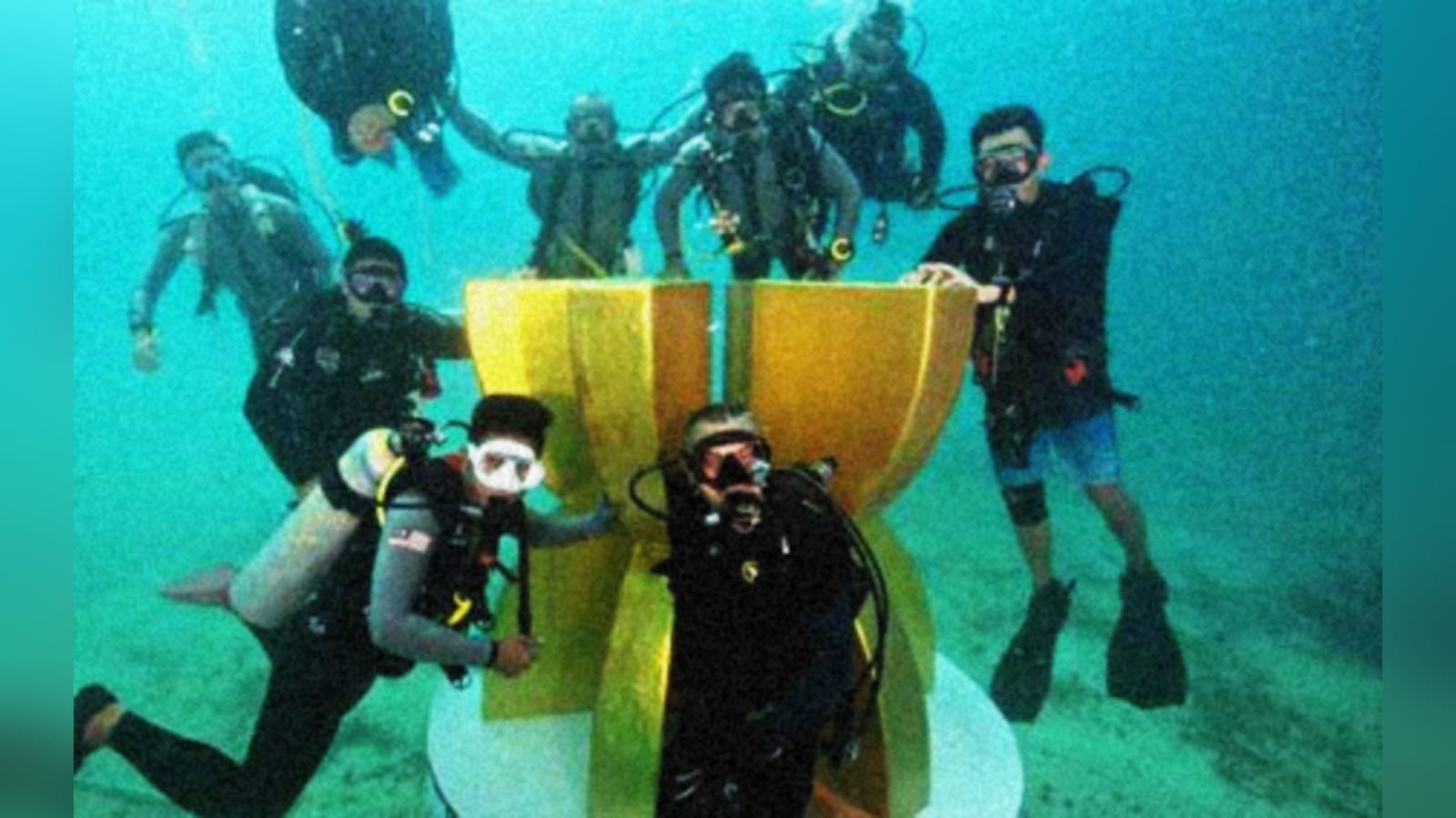 November 19, 2021
The Ministry of Tourism, Arts and Culture Malaysia, in collaboration with the Department of National Heritage, and Universiti Terengganu Malaysia successfully launched the First ASEAN Underwater Mini Landmark (AUMiL), showcasing eleven iconic landmarks from all ASEAN Member States.
The monuments are the Kuala Lumpur Petronas Twin Towers (KLCC), the Haji Omar Ali Saifuddien Mosque (Brunei), the Jose Rizal Monument (the Philippines), the Cambodia Independence Monument (Cambodia), the Patuxai Monument (Laos) and a specially constructed monument, named the ASEAN Symbol of Unity Monument, signifying the togetherness of ASEAN countries. The other monuments built are the Merlion (Singapore), Wat Arun Ratchawararam Ratchaworamahawihan (Thailand), Indonesia National Monument (Indonesia), Tran Quoc Pagoda (Vietnam), and Shwedagon Pagoda (Myanmar), which were all submerged 15m underwater on the Pulau Bidong seabed.
This significant cultural project was approved during the 20th ASEAN-COCI Sub-Committee on Culture (20th SCC) meeting and the 8th ASEAN Plus Three Cultural Cooperation Network (8th APTCCN) Meeting in Siem Reap, Cambodia with a total allocation of USD 70,000 under the ASEAN Cultural Fund.
For more information, you may go to
https://motac.gov.my/media2/siaran/asean-underwater-mini-landmark-aumil-first-underwater-cultural-heritage-exhibition-in-asean