Myanmar Vaccination Status Update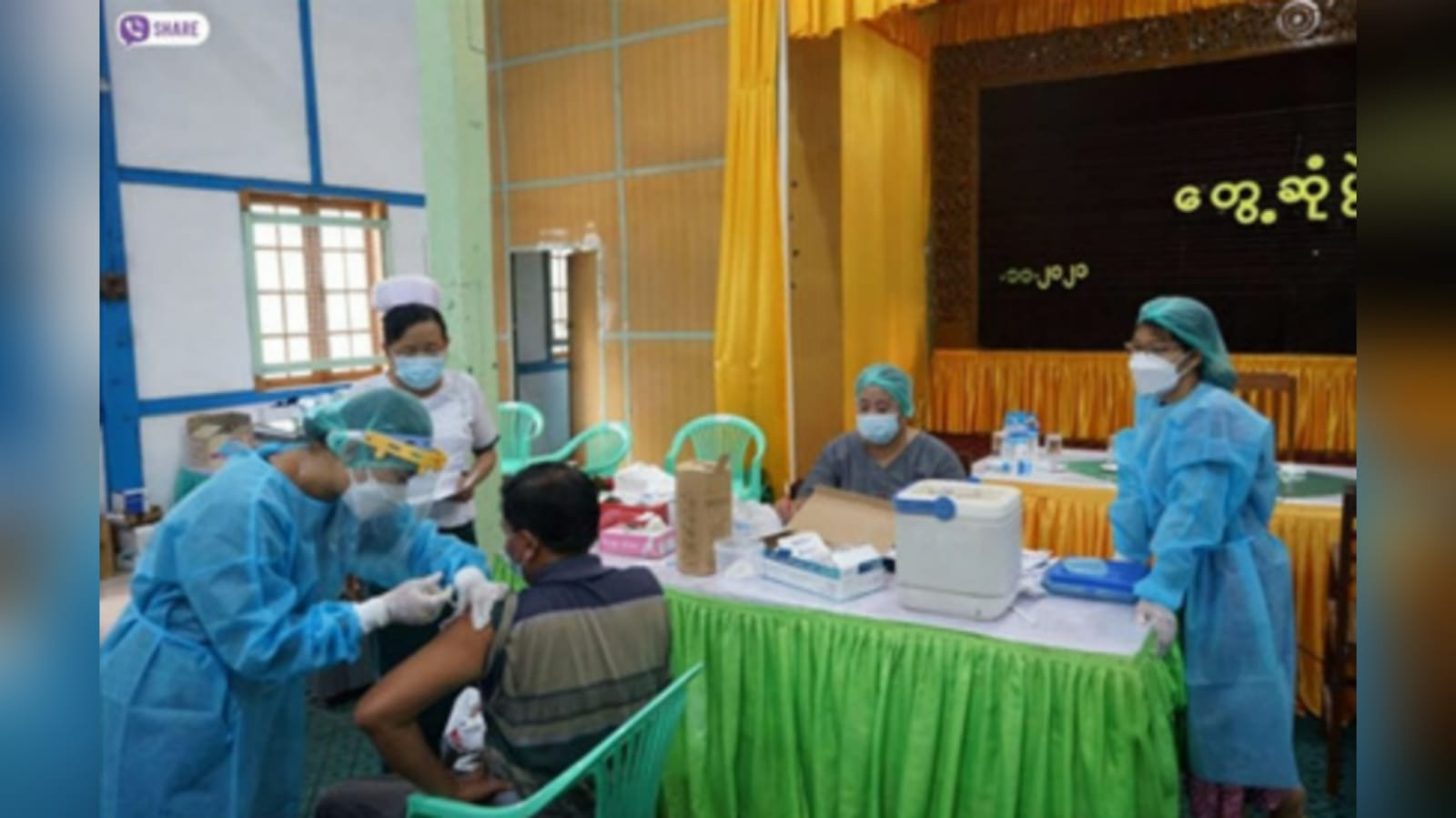 November 16, 2021
Myanmar had been hit hard by the third wave of Covid-19 and the country reported 500,0773 positive cases and 18,697 deaths, as of 30th October 2021. In response to this surge, the Myanmar Junta has issued Covid 19 preventive measures and launched a nationwide vaccination program starting from August prioritizing the target groups such as health workers and senior citizens.
The regime is likely to reopen the middle and high school in November and planning to jab the student population (aged over 12) with the Sinovac vaccine.
The vaccinated population statistics in Myanmar as of 30th October are:
Total Vaccinated – 13.24 million out of a total population of 55 million
Fully Vaccinated – 7.05 million
First-jab Vaccinated – 6.19 million
In some regions, priority groups including hotel and guesthouse staff are being vaccinated with the purpose of boosting the tourism industry. According to the Ministry of Health, 50% of the total population is expected to get vaccinated at the end of this year.
Myanmar has already received a total of 18 million doses of vaccines by 23rd October, including two million doses of the Covishield vaccine, 14 million doses of Sinopharm vaccine, and two million doses of Sinovac vaccine.
For more information, you may go to
https://www.gnlm.com.mm/four-million-doses-of-covid-19-vaccine-from-china-arrive-at-yangon-international-airport/#article-title
https://www.irrawaddy.com/news/burma/myanmar-junta-to-vaccinate-school-students-against-covid-19.html