Malaysia's Tallest Highway Now Open In Penang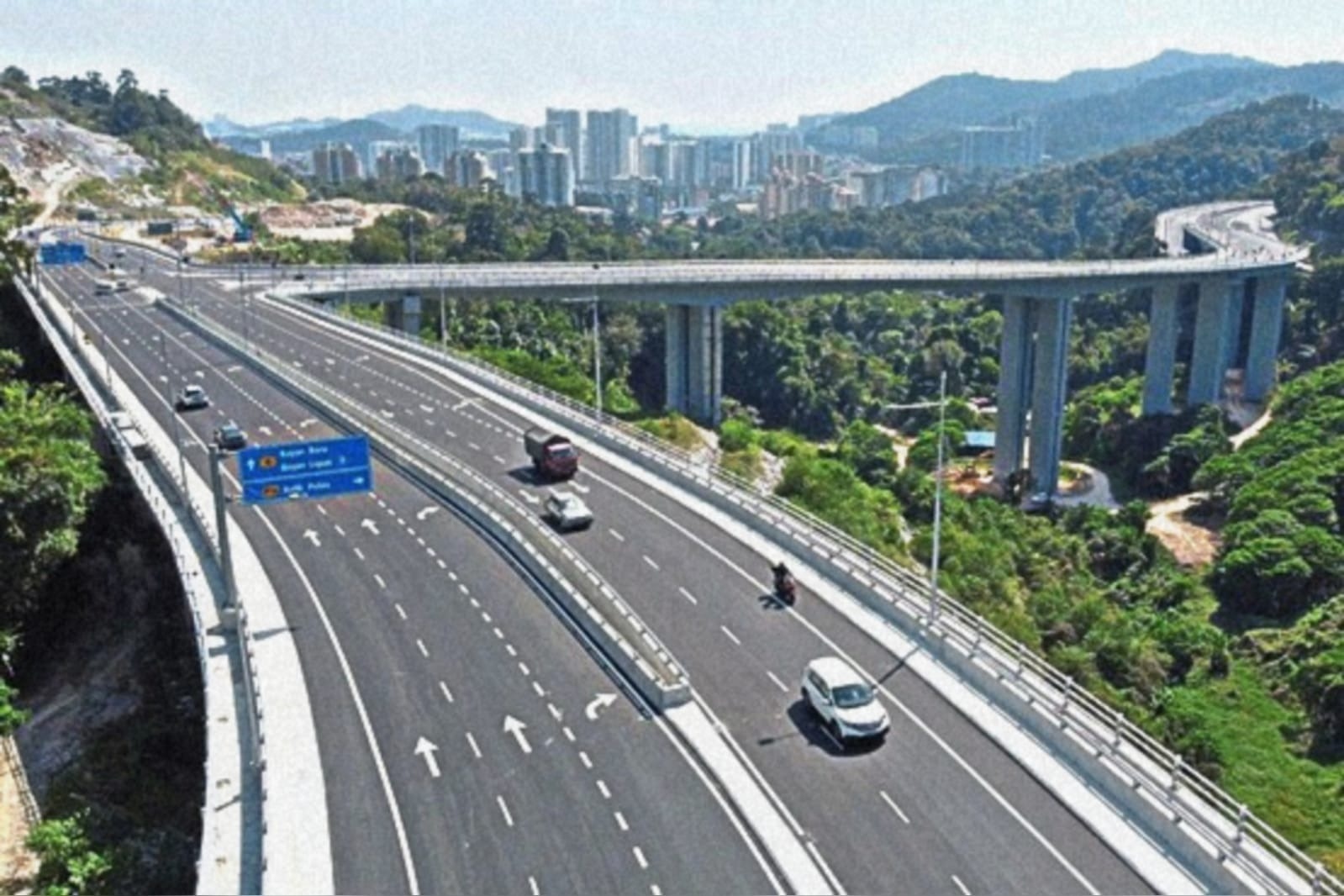 January 25, 2022
After six years of construction, Malaysia's tallest highway is finally open! After being embroiled in various issues and controversies, the Bukit Kukus Twin Highway in Paya Terubong is officially opened to the public, making it the tallest highway in Malaysia, exceeding the height of the Rawang-Serendah Highway bridge (Rawang Bypass) with a height of 58.2 meters. The 5.5 km highway which cost RM545.6 million to build connects three main routes, namely Paya Terubong (Jalan Thean Teik) – Bukit Jambul, and Balik Pulau – Jalan Tun Sardon.
Penang's Chief Minister, Chow Kon Yeow, said that after six years of facing various challenges, the Bukit Kukus Twin Highway has finally opened. The project has been delayed several times due to landslide incidents, Covid-19 pandemic constraints, and several technical issues involving additional work.
The project which was funded by the Penang City Council (MBPP) was conceptualized to accommodate the state's rapid development due to the increase in traffic in the area. Due to the nature of the terrain, the project employed consulting services from experienced companies, including appointing geologists who study slopes specifically.
For more information, you may go to
https://www.carlist.my/news/malaysia-s-tallest-highway-now-open-in-penang-86756/86756/