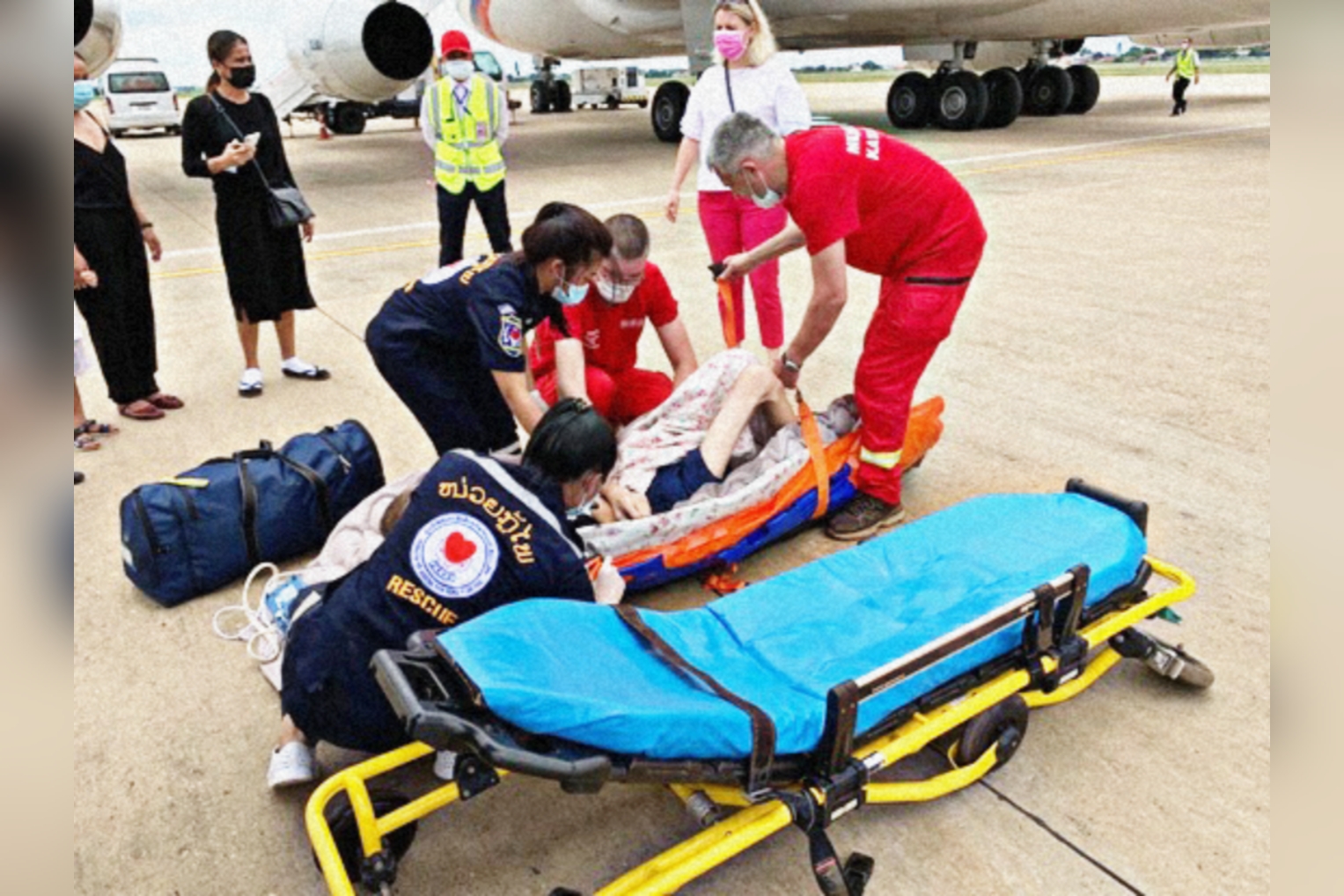 August 6, 2021
For nearly 3 months, aware24 Laos team took care of a Russian national patient, who was slowly recovering after a serious head injury following a motorbike accident. He finally woke up, slowly recognizing his colleagues that came everyday to visit him.
His coverage unfortunately ended, and the insurance decided to close the case, while patient was still confused, far from home and in need of intensive rehabilitation.
To us, a case is not just a number on a file, we're dealing with human beings, and we try to treat them as such.
We therefore decided to find a solution to help this patient go back home, after the insurance denied coverage for the return tickets. We contacted the Russian embassy, which was of great help: they send a medical team in a scheduled diplomatic flight, and took the patient onboard while we covered the tarmac access ambulance fees. Patient is now back home with his family.
This is a happy ending story, but this should remind everyone to make sure they have good coverage when it comes to insurance.
Because #PresenceMatters #laosassistance