Indonesia Eases Covid-19 Restrictions in Bali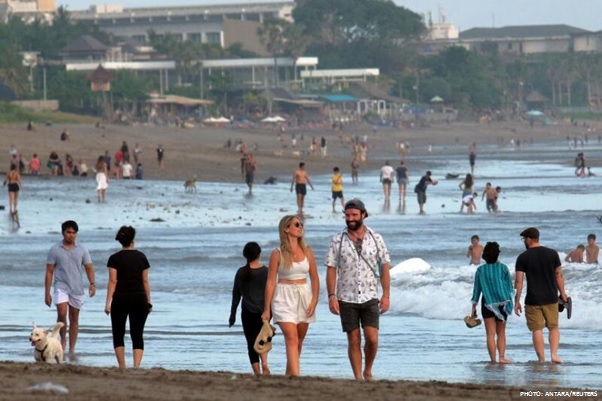 September 21, 2021
Indonesia has eased its Covid-19 restrictions in Bali, although international travelers will face stricter protocols on arrival to help curb the spread of Coronavirus and possible new variants.
At a virtual conference, Mr. Luhut Panjaitan (Coordinating Minister for Maritime Affairs and Investment) said that the tourist spots in most parts of the island will now accept visitors, as long as they adhere to strict protocols, such as proving their vaccination status on a government-verified phone application.
The level of social mobility restrictions in Bali will be evaluated weekly. International visitors must undergo an eight-day quarantine and take three polymerase chain reaction tests before they enter the island.
After peaking at more than 56,000 positive cases on July 15, the number of Covid-19 cases reported daily has dropped significantly in the past month. The country recorded fewer than 3,000 cases on Monday (September 13, 2021).
For more information, you may go to:
https://www.straitstimes.com/asia/se-asia/indonesia-eases-covid-19-restrictions-in-bali-borders-to-be-tightened