Covid-19 Vaccination Plan in Myanmar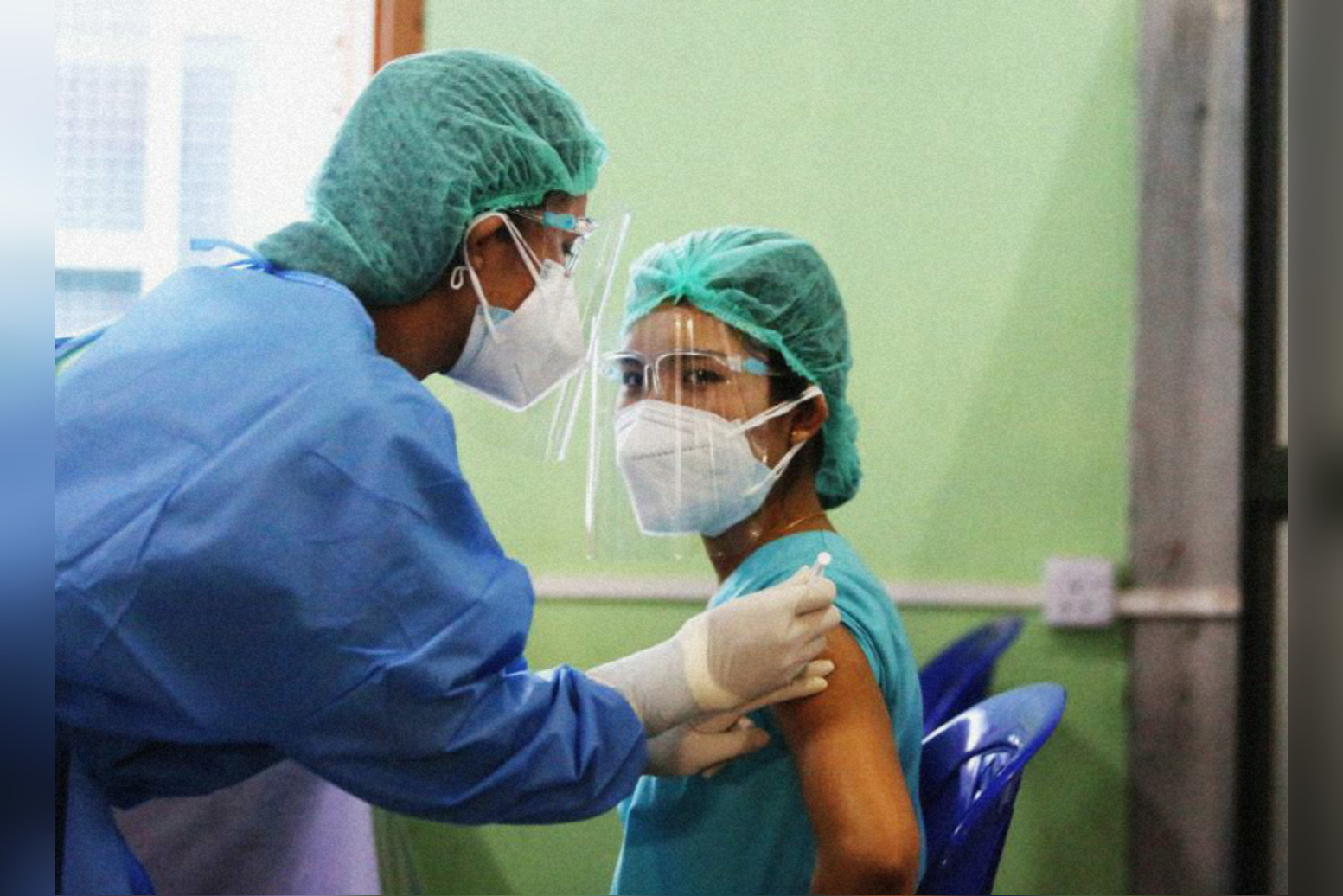 August 12, 2021
Myanmar's total COVID-19 death toll has exceeded more than 12,000, while the total confirmed cases is more than 330,000 with the highest monthly reported deaths and infections in July 2021.
China is delivering two million COVID-19 vaccine shots to Myanmar to help fight a growing outbreak in the border area as a spike in infections in the South-East Asian country spills over into parts of Southern China. The first batch of 736,000 doses of the donated Sinopharm vaccines has arrived in Myanmar. The military government started vaccinating the prioritized group in early August.
On the other hand, Myanmar's parallel government (NUG) has formed a task force with local health organizations in the country's ethnic areas to prevent and control COVID-19 in cooperation with international agencies. The COVID-19 Task Force (CTF) is already active in the country's east and south as well as in other parts of the country which is also planning to work on vaccinations and a COVID recovery plan.
The United Nations said in a report on 22 July that it was stepping up efforts to combat an "alarming spike" in COVID-19 cases in Myanmar and expected the country to receive enough vaccines via the COVAX facility this year for 20% of the population.
For more information, you may go to
https://www.irrawaddy.com/news/burma/chinese-covid-19-vaccines-arrive-in-myanmar.html
https://www.irrawaddy.com/news/burma/myanmars-parallel-govt-forms-covid-task-force-with-ethnic-health-agencies.html
https://www.reuters.com/world/asia-pacific/myanmar-use-chinese-vaccines-fight-covid-19-border-area-2021-07-23/