Batam City Decorated With Chinese Ornaments and Trinkets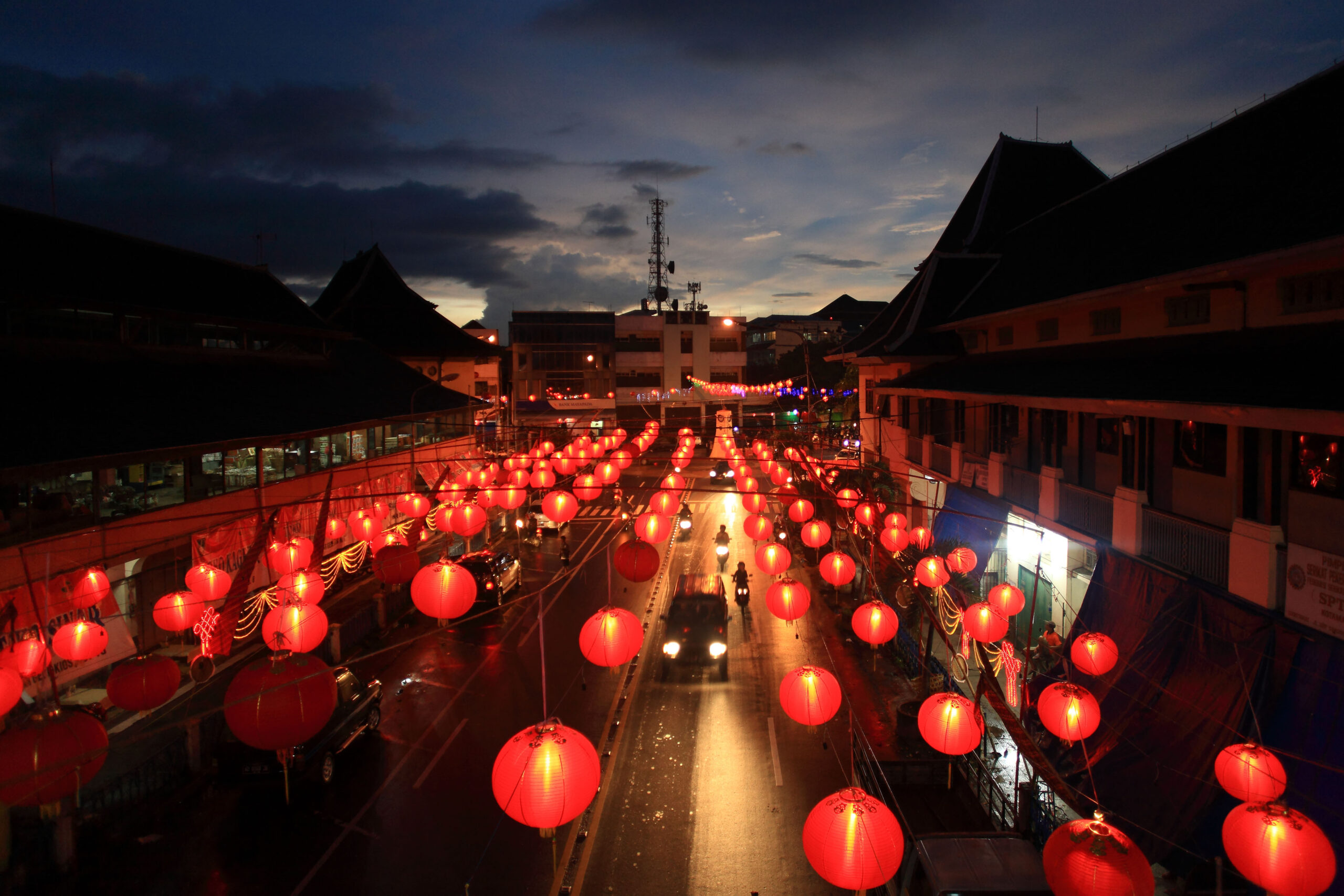 February 10, 2021
Various ornaments and trinkets for the celebration of Chinese New Year 2021 have begun to decorate Batam City, Riau Islands. Unique Chinese knick-knacks have been installed at many crossroads and in several shopping centers.
Many ornaments in celebration of the Chinese New Year with a metal buffalo symbol are being installed extensively. For one, Grand Mall Batam, is decorated with lanterns, cherry blossoms, and a photo platform with a metal buffalo theme. There are also a series of activities planned to welcome the Chinese New Year, including parades, exhibitions and lion dance attractions.
However, residents will have to adhere to the health protocols as per Government recommendations during the celebrations. Some measures include wearing masks, sanitizing hands, checking body temperature, and maintaining social distance.